Creator of the Virtuous Leadership System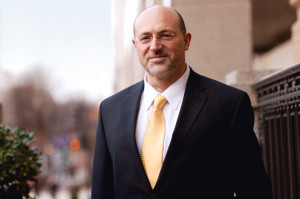 Alexandre Havard is the creator of the Virtuous Leadership system. Born in Paris, he is a graduate of the René Descartes University, one of France's leading law schools. He has practiced law in France and in several European countries. He now lives and works in Moscow. His books "Virtuous Leadership" (New York, 2007) and "Created for Greatness: The Power of Magnanimity" (New York, 2011) have been translated into 20 languages.
The Virtuous Leadership Institute is a community of Virtuous Leadership consultants. Our programs are inspired by the leadership philosophy set forth in the books by Alexandre Havard, "Virtuous Leadership" (2007) and "Created for Greatness: The Power of Magnanimity" (2011). Virtuous Leadership institutes are permanently established in Moscow, Washington, Shanghai, Brussels and Paris.
Achieving Personal Greatness by Bringing out the Greatness in Others
The supreme measure of leadership is achieving personal greatness by bringing out the greatness in others.
Leadership is about the practice of the human virtues – above all, magnanimity (greatness) and humility (service) – amid the professional and personal circumstances of daily life.
Virtue is a dynamic force that allows the leader to do what people expect of him. If the virtues of prudence (practical wisdom), courage, self-control and justice, constitute the foundations of leadership, magnanimity and humility constitute its essence.
Leadership is a way of being, which can be lived by anyone no matter his or her place in society or in any given organization. Leadership is not about rank or position or being on top of the heap. Leadership is not reserved for the elite. It is a vocation not of the few, but of the many.
Leadership is a moral exercise. Leaders are not born, they are made. Temperament is not an obstacle to leadership, whereas lack of character most definitely is.
Leadership is a life ideal that recognizes, assimilates and promotes the truth about the human person. Leadership is a life ideal, because the specific virtues it draws on—magnanimity (greatness) and humility (service)—are themselves life ideals. Leadership is about personal fulfillment: it embraces the totality of one's existence and defines a lifestyle centered on the flourishing of the human person.
Our Dream, Vision and Mission
The modern world is experiencing a severe shortage of genuine leaders. Decades of relativism, secularism, materialism, individualism and collectivism have spawned several generations of small, self-centered people on the make (if they have any ambition at all). The consequence is widespread pusillanimity, injustice, hatred, incessant warfare, and existential boredom.
We dream of a world full of virtuous leaders in all human activities who will achieve greatness by bringing out the greatness in others.
We envision a world in which parents, teachers, businessmen, politicians, artists and others consistently inculcate Virtuous Leadership throughout society, especially among young people.
Our mission is to ignite hearts for greatness and to transform the resultant fire into a powerful habit of the mind and the will. 
We do this by mounting seminars, publishing books on virtuous leadership, designing and constantly updating our Virtuous Leadership Curriculum for corporate and educational partners, and through effective use of the internet.